No Comments
£0.77 / $0.99 / £0.49 "Wreckers' Key" by Christine Kling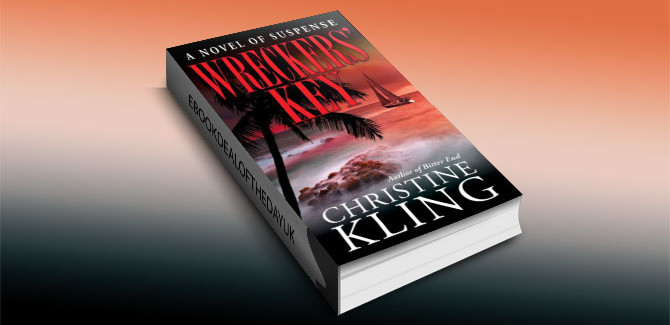 Ebook Deal of the Day:

£0.77 / $0.99 / £0.49 "Wreckers' Key (Seychelle Sullivan Suspense #4)" by Christine Kling
Genre: Mystery, Thriller & Suspense
From harbors of Key West to the wilds of Biscayne Bay to the night lights of Miami, Kling's tough-minded heroine has carved out a life that is uniquely her own. Now, in WRECKERS' KEY, the fourth book in the series, this fiercely independent woman is at a turning point . . . and in a dangerous duel with an unseen enemy.
Before Key West was the party capital of the Florida Keys, it was built by wrecking skippers who in feats of derring-do raced to shipping disasters to save valuable cargos from the ocean depths. But when a friend is killed, Seychelle begins to suspect a chilling scenario: that modern-day wreckers are causing yachts to crash onto the reefs-and killing off whoever gets in the way.
Seychelle's dear friend Nestor Frias was piloting a billionaire's luxury power yacht on its maiden voyage when it ran up on a reef. A few days later, Frias was dead. His eight-months-pregnant widow Catalina is distraught, and a host of questions surround both Frias's death and the ship's accident. When Cat turns to Seychelle for help in proving Nestor was murdered, Seychelle embarks on a dangerous course through the shoals and channels of the case and her life, unaware that a greater danger is looming: a murderous human storm designed perfectly for her.
With its vivid, colorful characters and rich sense of sea and land, Wreckers' Key is a brilliant addition to Christine Kling's fascinating, entertaining, and thrilling Florida mystery series.