No Comments
Free! "You Will Pay – For Leaving Me" by Eve Rabi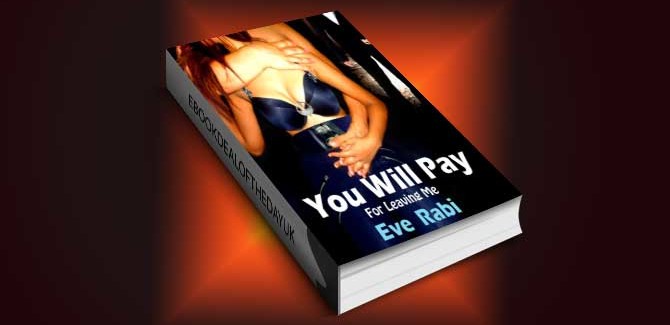 Ebook Deal of the Day:

Free! "You Will Pay – For Leaving Me" by Eve Rabi
Genre: Romantic Thriller
EXCERPT
"The part I hated most about my miserable existence – the bedroom. I hated the way he demanded sex just about every night, forced me into perverted positions and the fact that he was insatiable.
Hated the way he roughed me up during sex, grabbed my hair, twisted my neck, the way his hand fastened around my throat while thrusting vigorously into me, the way he took total control over my body and my soul and dominated me in the harshest possible way, the way he demanded I orgasm in record time, then got irritated when I didn't, the way I had to fake it just to please him, the way I broke down and cried in the bathroom so many times after sex with him, the man I had chosen to have and to hold."
NB: This book is about domestic abuse, abuse and contains strong language, violence and sexual violence.