One Comment
£0.77 "A KISS AT KIHALI: Romance. Mystery. Beauty." by Ruth Harris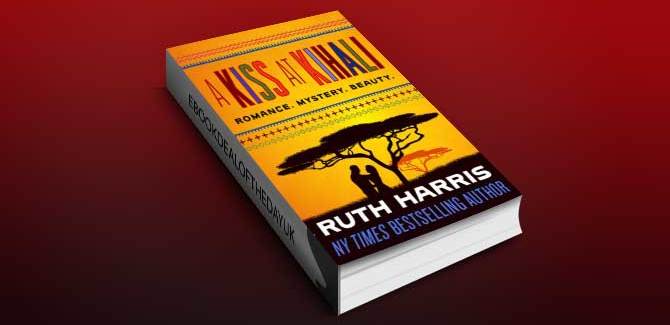 Ebook Deal of the Day:

£0.77 "A KISS AT KIHALI: Romance. Mystery. Beauty." by Ruth Harris
Genre: Women's Fiction, Clean Romance
Renny Kudrow, Director of the Kihali animal orphanage in Kenya, and Starlite Higgins, the orphanage's wildlife vet, fall in love with an irresistible baby rhino but not–they think–with each other.

Lanky, dark-haired Renny is a brilliant scientist, a noted television personality, and an expert in animal communication. But human communication?
Not so much, thinks Starlite, the talented young vet he has hired over the objection of others. He is prickly, remote, critical, and Starlite, anxious to please and accustomed to success, is unable to win his approval.
When Renny and Starlite must work together to save a cruelly orphaned and badly wounded baby rhino, they must face the secrets they both hide–and the attraction they can no longer deny.
A KISS AT KIHALI is a story of healing and second chances filled with drama and danger that lead to a happy ending. A KISS AT KIHALI contains no sex or cursing and will appeal to readers who love women's fiction and sensitive romance and who care about the environment and the future of endangered species.