No Comments
Free! "FILLIES AND FEMALES" by Bev Pettersen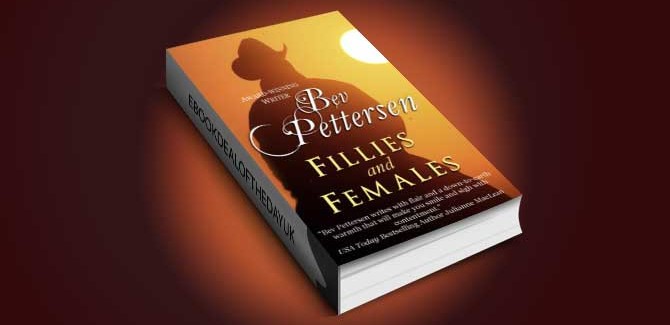 Ebook Deal of the Day:

Free! "FILLIES AND FEMALES" by Bev Pettersen
Genre: Mystery, Romance
She'd rather die than be the center of attention…that may happen.
Becky Rivers yearns for a loving family and carves out a home as companion-nurse to an aging Texas matriarch with more opinions than horses. Bruised by years of neglectful foster care, she avoids the limelight but is forced to team up with charismatic horse trainer, Dino Anders, in order to salvage her employer's venerable race stable. Soon she is caught between a murderer and a ruthless saboteur…and her only ally is a man she isn't sure she can trust.