No Comments
£0.77 "Killing is Easy" by B.C. Schiller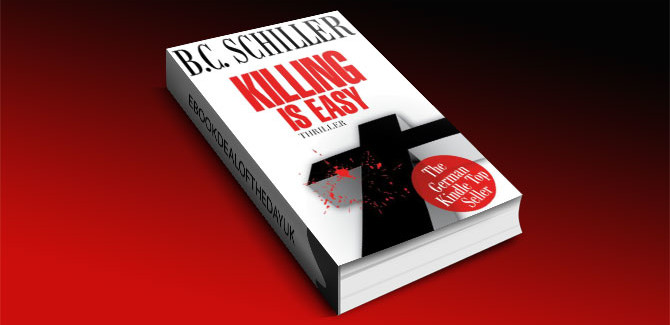 Ebook Deal of the Day: £0.77 "Killing is Easy" by B.C. Schiller
Genre: Thriller, Hard-boiled Mystery
Bizarre murders without an obvious motive.
An Austrian police inspector for whom work has come to replace a messed up family life.
An advertising agency owner whose company is about to go bust.
A family clan with guilt filled lives.
These are the ingredients which fill the thriller "Killing is easy" with tension, which get under the skin – and Chief Inspector, Tony Braun, finds himself confronted with human abysses.
"Killing is easy" is a thriller in the tradition of "Nordic Noir". The thriller starts with a brutal murder in Prague in Central Europe and forms the prelude to a series of bizarre murders stretching from Prague, via Linz in Austria to the Spanish Balearic island of Mallorca.
In the course of his investigations the charismatic Chief Inspector Tony Braun uncovers a deadly tale of revenge and believes that the killer is quite near.
Parallel to this the anonymous killer writes a thanography. In these annals of death he describes acerbically the twisted entanglement of the Drakovic family in a massacre during the Balkan War in which his whole family was wiped out.