No Comments
£0.77 "Lady Justice and the Cruise Ship Murders" by Robert Thornhill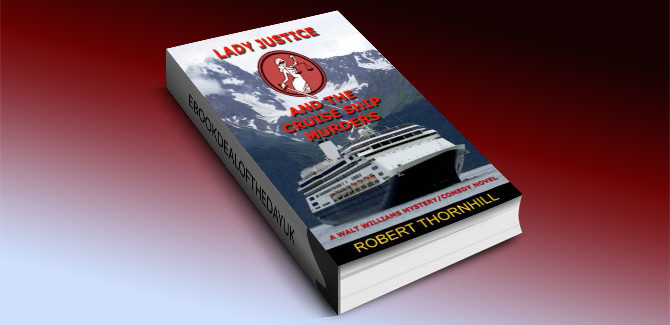 Ebook Deal of the Day: £0.77 "Lady Justice and the Cruise Ship Murders" by Robert Thornhill
Genre: Crime, Thrilers and Mystery
Ox and Judy are off to Alaska on a honeymoon cruise and invite Walt and Maggie to tag along.
Their vacation plans are soon shipwrecked by the murder of two fellow passengers.
The murders appear to be linked to a century-old legend involving a cache of gold stolen from a prospector and buried by two thieves.
Their seven day cruise is spent hunting for the gold and eluding the modern day thieves intent on possessing it at any cost.
Another nail-biting mystery that will have you on the edge of your seat one minute and laughing out loud the next.