No Comments
£1.93 "Remarkable Silence" by Karen Wills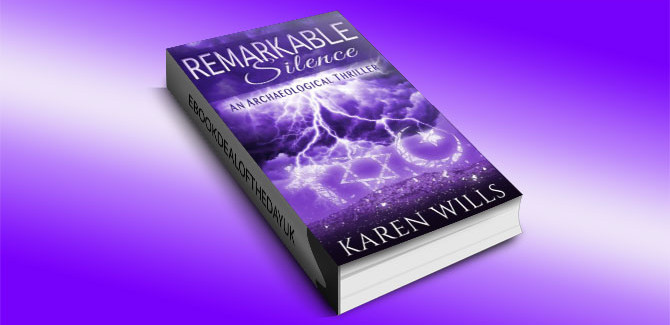 Ebook Deal of the Day:

£1.93 "Remarkable Silence" by Karen Wills
Genre: Thriller
Sepphoris, Israel, 1995: Henry and Alice Cross, Harvard scholars leading an archaeological dig, discover clay tablets recording a family's epic history from Moses through Mary, the mother of Jesus. The Tablets raise serious questions about the foundations of Judaism, Christianity, and Islam. Was Moses a servant of God or a charlatan? What did Jesus want? What were Mary's secrets? The discovery holds many answers. Henry and Alice call their find the Jesus Tablets.
News of the discovery leads to behind-the -scenes conflicts among world powers, some willing to kill either to suppress or reveal the evidence. The American President, the Israeli Prime Minister, the Pope, a Hamas commander, Jesuits, and agents with unknown allegiances all scheme to control the Tablets. Henry and Alice's struggle to protect what they've unearthed takes them from Israel to Washington, D.C. as they survive shocking murders of innocent friends. Will they and the Tablets survive? How important is the truth? Will a Machiavellian solution to conflict in the Middle East actually work? You are invited to enter the complex labyrinth of Remarkable Silence.