No Comments
£0.77 "A Girl Between" by Marjorie Weismantel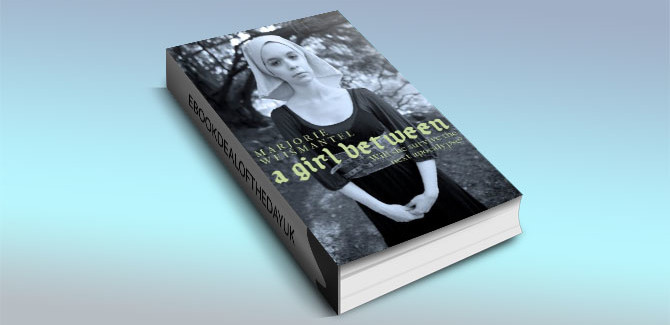 Ebook Deal of the Day:

£0.77 "A Girl Between" by Marjorie Weismantel
Genre: Young Adult, Paranormal
This is a story of Tess, a 16 year old girl who finds herself an unwitting participant in a series of disturbing events. Tess's life changes drastically when her abusive step-uncle dies under mysterious circumstances. She is forced to pick up and move across the country with her aunt and cousins to her grandmother's house in Woodley, Connecticut. Upon arriving, she experiences a strange feeling of familiarity, as if she's lived there before; but that would be impossible, wouldn't it?
As Tess settles into her new life in Woodley, she manages to make a few friends, while also discovering she has many enemies. An unusual influx of strange people arriving in town on a daily basis only adds to her sense of unease. She finds herself at the confluence of forces she is at a loss to explain. Unfortunately, the chaos starts to impact the safety of her family and friends.
Tess knows it's time to seek the truth about herself. She undergoes regression hypnosis which reveals that she lived as a witch in her many past lives. Tess's present reluctance to embrace her identity as a witch stems from the horrific persecution she suffered throughout the centuries.
Tess pays a visit to The Between, the place between lives, where the souls of the dead undergo spiritual rejuvenation. She communicates with her fellow soul mates who provide her with the information that is essential to halting the events that are escalating toward a disaster of epic proportions. Tess also learns of evil powers practiced by others, and how her own past foreshadows her crucial role in an apocalyptic battle of good against evil.