No Comments
Marina's Risk: Garza Security by Tobi Doyle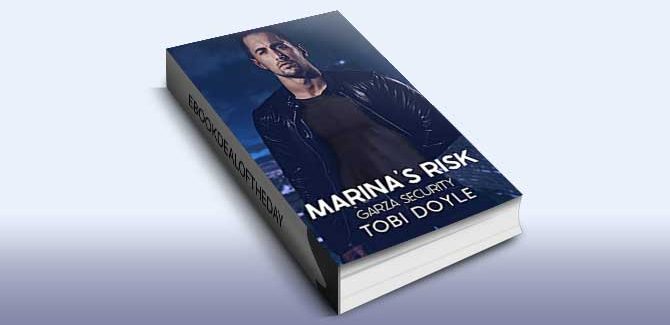 Realtime Price: £2.86
He's intense, crass, and Atlas would be jealous of his shoulders.
AJ Garza rescued her kidnapped father. Marina wants to know who organized the kidnapping. AJ wants Marina. She's good at math, bad at people, and one night with AJ seems like the perfect solution.
She's awkward, a stunner in fugly clothes, and deserves a country-club guy. Except, she's pregnant with his kid and her questions made her a target. And she trusts him, and that messes with his head.
She's family, his family, but can he protect her and persuade her to take a chance on them?
Genre: Contemporary Romance, Romantic Suspense

Marina's Risk: Garza Security, Book 2 by Tobi Doyle
Amazon UK
B & N