No Comments
Special Agent Rylee by Mimi Barbour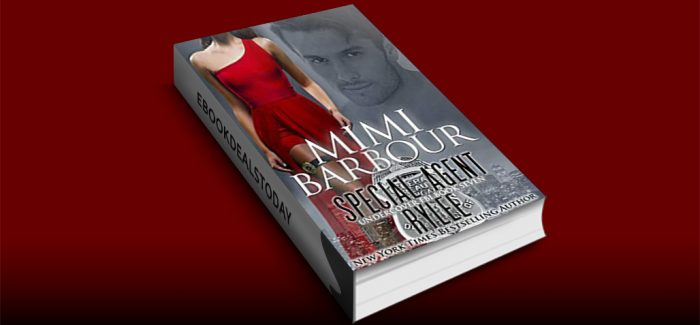 Realtime Price: £3.28
Rylee couldn't believe her rotten luck… Being chosen as one of the agents to play bodyguard to a spoiled billionaire while sailing on a Caribbean cruise depresses her… a lot. The dude – so important to the government that they're willing to provide the best to protect him – won't even know they're in place. The big question – why her? She prefers work that matters, the dirty jobs, on the streets, in the trenches, and her boss knows it. Keeping Mr. Fancy Pants out of the clutches of a worshipping stalker, mercenaries and a man out to seek revenge for an old injustice just annoys her.
Not excited about his pending cruise, before boarding the ship, Jake Andrews sees an enticing woman on the pier and decides it might not be so bad after all. Becoming landlord to two stowaways – one being a tiny kitten – isn't at all in his plans for this vacation either. His goal is to finish his phone app for the Pentagon, have a good long rest to heal from recent stress, and take a break from being threatened, stalked, and attacked. But if he can spend some of the voyage romancing this chick, that might add enough spice to his days… and nights for the trip to prove eventful.
Surprise!
Eventful doesn't even come close…
Undercover FBI Series:
Special Agent Francesca – Undercover FBI Series Book #1 This special agent flies her own plane, drives like a maniac & approaches a father who never knew she existed. Nothing scares her, except for one thing… MEN.
Special Agent Finnegan – Undercover FBI Series Book #2 Finn's a cop who adores his quirky dad. He knows this soft core leaves him vulnerable, so when he meets his new partner, the thought of her in danger drives him crazy.
Special Agent Maximilian – Undercover FBI Book #3 Nik Baudin discovers an identical twin – one he never knew existed. Taking over his brother's identity, he becomes Special Agent Maximilian and gets embroiled in a case where high jacked young girls and trafficking of illegal drugs endangers his life and Max's gorgeous partner, Maya.
Special Agent Kandice – Undercover FBI Book 4 Kandice wants to be tough like the others on her team. Being the chief hostage negotiator at a bank heist starts the process. Being stalked, kidnapped and beaten helps see it through. In the end, pulling the trigger comes easy…
Special Agent Booker – Undercover FBI Book #5 Sloan Booker has multiple quirky dads & a vehicle restoration shop that keeps him away from his job as an FBI agent. When terrorists threaten his neighborhood, he's back in the game.
Special Agent Charli – Undercover FBI Book #6 Charli's stressed to the max from a case that went down badly. So why does fate stick her with a teen who sees a murder and will only go into witness protection if her bodyguard is Charli?
Special Agent Rylee – Undercover FBI Book #7 Playing bodyguard to a spoiled, handsome billionaire while sailing on a Caribbean Cruise isn't the kind of dangerous case Agent Rylee delights in… yeah right
Special Agent Murphy – Undercover FBI Book #8 Murphy is the one cop women love to be near and men feel the need to compete against.
Special Agent Sophia – Undercover FBI Book #9 Sophia can go to Greece and rescue the governor's twins, but can she save a young girl from dangerous traffickers?
Special Agent Hunter – Undercover FBI Book #10 Hunter is after a cold-case killer who's started up his nasty tricks again, and Detective Cora Taylor is the perfect woman to assist him, along with Sam – the biggest, ugliest dog alive.
Special Agent Makayla – Undercover FBI Book #11 Because Makayla hears the cries of children, she works for the SVU to search for missing kids. Dean needs her help when his niece disappears in the dead of night.
Genre: Romantic Suspense

Special Agent Rylee (Undercover FBI, Book 7) by Mimi Barbour
Amazon UK