No Comments
War of the Heart (A Snow Globe Christmas) by Jenna Victoria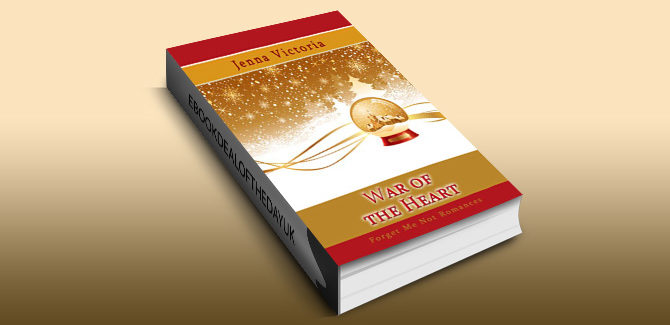 Realtime Price: £0.99

When a vintage snow globe sends Boston dress designer Louise Martin and British B&B owner George Walker back in time to London, December 1940, they race against the clock to reconcile a feud between their families and solve a 75-year-old mystery.
As Louise relies on George for guidance, friendship then love, will the future he envisions
strangle her own dreams?
Will their relationship survive generations of mistrust, the Blitz and the possibility of being stranded in wartime 1940, never to return to their former lives?
Genre: Christian Fiction, Mystery, Romance, Timetravel


Amazon UK