No Comments
Special Agent Walker by Mimi Barbour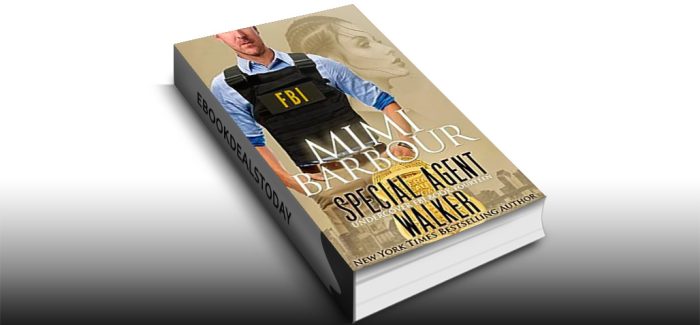 Realtime Price: £4.03
Agent Walker drops his beloved goddaughter off at the same school where minutes later a shooter begins the devil's work.
Lori Page, an FBI profiler, spots a boy on a bus who's acting strange. When he disembarks, she notices what appears to be a rifle in his backpack. Suspicions triggered and her instincts screaming, she follows him into his school where all hell breaks loose.
Intrigued by the weird behavior of a mysterious beauty, Beau follows her into the building and they both find themselves at the same crime scene. He eventually pairs up with this fascinating woman to stop the coming violence.
After the first incident, these two are forced to work together to stop more of these bizarre school shootings.
Too bad…
Too late.
The Undercover FBI Series:
#1 Special Agent Francesca – This special agent flies her own plane, drives like a maniac & approaches a father who never knew she existed. Nothing scares her, except for one thing… MEN.
#2 Special Agent Finnegan – Finn's a cop who adores his quirky dad. He knows this soft core leaves him vulnerable, so when he meets his new partner, the thought of her in danger drives him crazy.
#3 Special Agent Maximilian – Nik Baudin discovers an identical twin – one he never knew existed. Taking over his brother's identity, he becomes Special Agent Max & gets embroiled in dangerous, life-threatening cases'
#4 Special Agent Kandice –Kandice wants to be tough like the others on her team. Being the chief hostage negotiator at a bank heist starts the process. Being stalked, kidnapped & beaten helps see it through. In the end, pulling the trigger comes easy…
#5 Special Agent Booker – Booker has multiple quirky dads & a vehicle restoration shop that keeps him away from his job as an FBI agent. When terrorists threaten his neighborhood, he's back in the game.
#6 Special Agent Charli – Charli's stressed to the max from a case that went down badly. So why does fate stick her with a teen who sees a murder & will only go into witness protection with her?
#7 Special Agent Rylee – Landlord to two stowaways – one being a tiny kitten – isn't at all in their plans for the cruise. She needs to keep him alive & he just wants her in his bed.
#8 Special Agent Murphy – Murphy is the one cop women love to be near and men feel the need to compete against.
#9 Special Agent Sophia – Sophia goes to Greece & rescues the governor's twins, but can she save a young girl from dangerous traffickers?
#10 Special Agent Hunter – Hunter is after a cold-case killer who's started up his nasty tricks again & Det. Cora Taylor is the perfect woman to assist him, along with Sam – the biggest, ugliest dog alive.
#11 Special Agent Makayla – Makayla hears the cries of children & works for the SVU to search for missing kids. Dean needs her help when his niece disappears in the dead of night.
#12 Special Agent Storm – How can a woman see a baby growing in her tummy when she hasn't been with a man for – well forever! But ultra-sound machines don't lie – right?
#13 Special Agent Jennie – Jennie hates only one man. The same guy who comes back into her & her daughter's life and rips it apart. How can she allow him the power… he's the father. How can she not?
#14 Special Agent Walker – What would you do if you saw a kid on a bus with a rifle sticking out of his backpack? Then he gets off in front of a school. Agent Lori follows and all hell breaks loose.
#15 Special Agent Isabella – Be a bodyguard for a child? A kid? They scare her silly. She'd rather face a drugged-up sicko with a loaded handgun and frequently has.
Genre: Romantic Suspense

Special Agent Walker (Undercover FBI, Book 14) by Mimi Barbour
Amazon UK