No Comments
Rescued by the Billionaire Sheikh by Rosie Pike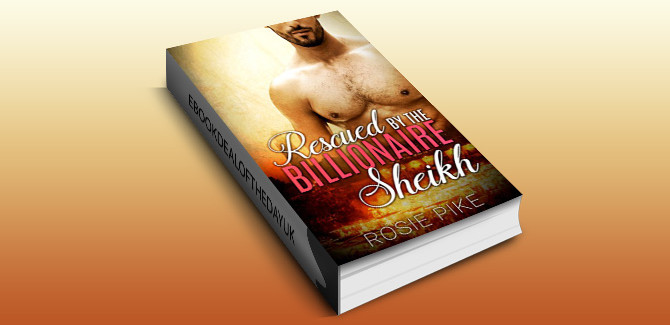 Price: £0.99

Ripped, rich and outrageously self-confident, Omar's the perfect playboy billionaire.
At least… he was until his dad introduced him to the family business. And since there was no way Omar was going to get involved with selling guns to a bunch of terrorists, that meeting didn't go so well. The kind of 'not well' that left his dad with a split lip, and Omar fleeing the country – if you can call flying away in a First Class cabin fleeing, anyway.
Charlotte's a gorgeous, intelligent and assured computer programmer who spends the day escaping her own demons – an abusive boss and a relationship that's smashed against the rocks – by voraciously her favorite devouring travel blogs. When things come to a head at home she's left reeling – but she's thrown a lifeline: an opportunity to manage Omar's charity in Africa.
It quickly becomes clear that neither can resist the other, and try as they might to remain professional, the lines quickly blur.
But since Omar's dad is a powerful and vindictive Arab Sheikh with a score to settle, actions have deadly consequences. Trying to shield his lover from his father's wrath, Omar only succeeds in getting Charlotte kidnapped by a murderous Somali warlord. Omar knows he'll do anything to save her, but with the clock ticking, does he have time?
Steamy Standalone Romance novel – 75,000 words. Warning: Book contains adult themes!
Genre: Contemporary Romance, Romantic Suspense


Amazon UK