No Comments
Mannethorn's Key (The Key of Life Book 1) by Simon Lindley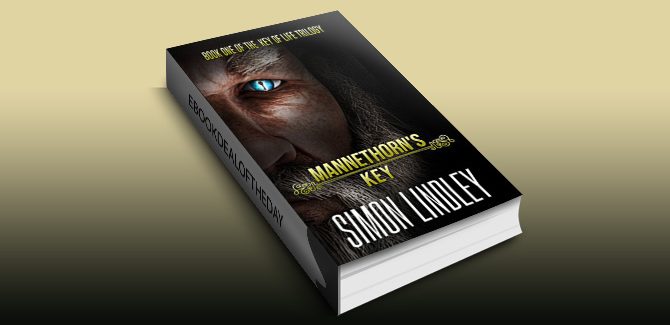 Realtime Price: £3.99
Slumped over the toilet bowl in his slum apartment, Bart's high-rolling lifestyle isn't exactly coming up roses. Alcohol, affairs, and a skill exploited for short-term gain have rewarded him with divorce, bankruptcy, and unemployment.
A world away, a wizard-apprentice confronts a foe as threatening as the once-dominant age of Dragon's Rule. But to triumph, he will need Bart – a washed-up derivatives broker – plucked from a last-ditch job interview and thrust into a testing ground, where a knight with a penchant for lopping off heads will either groom him for the world beyond or murder him in the process.
Exiled dragon-lords, grass-eating giants, impetuous warriors, troll assassins, ribald dwarfs, evil men, and vengeful women seek to save themselves from a flawed world of failing magic. With hungover Bart at its epicenter, what can possibly go wrong?
Genre: Epic Fantasy, Myths & Legends

Watch the Book Video Trailer of "Mannethorn's Key (The Key of Life Book 1)" by Simon Lindley
Amazon UK