No Comments
Free! "An Unexpected Affair" by Jan Ellis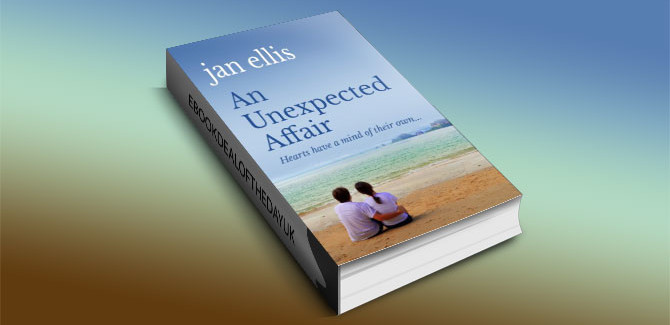 Ebook Deal of the Day: Free 'til 8/3/13! "An Unexpected Affair" by Jan Ellis
Genre: Contemporary Romance
After her divorce, Eleanor decides it is time to begin again.
She leaves behind her busy London life, and moves to a quiet seaside town in Devon.
There she opens up a bookshop, The Reading Room, on the local highstreet – and makes a roaring success of it.
But can Eleanor make a success of her love life as well?
There is no shortage of men. But when Eleanor thinks back over her life and loves, she remembers a passionate love affair in France in her twenties. And when her sister suggests they take a trip down memory lane and holiday there, will Eleanor take her up on her offer – and if she does, will she discover what happened to her great love Christophe?
Does Eleanor's heart belong in France?
Or is there something, or someone, she's been missing in Devon?