No Comments
£1.84/186.00INR "Sun & Moon" by Lee Strauss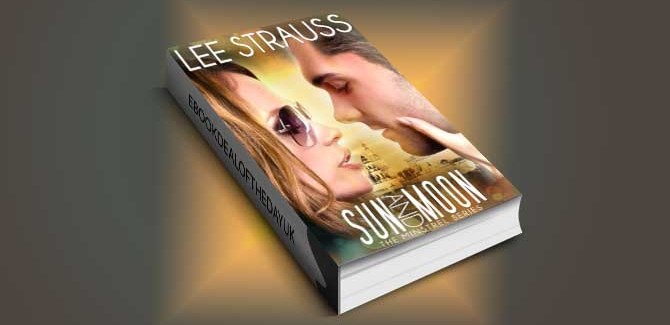 Ebook Deal of the Day:

£1.84/186.00INR "Sun & Moon: Book 1 in The Minstrel Series"
by Lee Strauss
Genre: Contemporary Romance
The Minstrel Series is a collection of contemporary romance novels set in the singer/songwriter world. The books are companion novels, with shared settings and characters, but each is a complete stand-alone story with a HEA (happily ever after) and no cliffhangers!

She has a past. He has a secret.
Katja Stoltz is a risk-taking singer-songwriter, hoping to make it in the indie music scene in Dresden, Germany. Micah Sturm's a brooding uptown banker on a quest.
Driven to the streets, Katja is picked up by Micah – but he doesn't want what she thinks he does.
There's an undeniable attraction between them, a gravitational pull they both struggle to resist. Katja knows she mustn't fall in love with this handsome enigma. There's something dark lurking beneath the surface. He could be dangerous.

And even if her life isn't on the line, her heart most definitely is.