No Comments
Summer Storms (Seasons of Faith Book 1) by Rebekah Lyn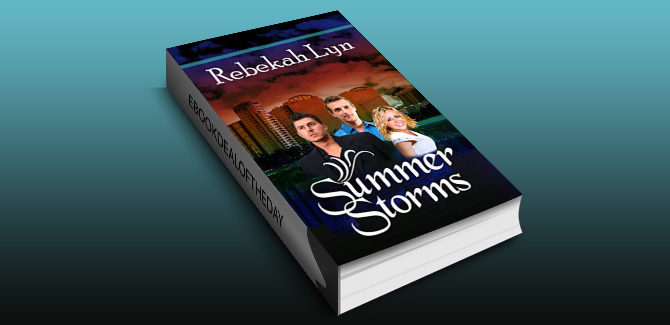 Realtime Price: £2.58

Storms, Stalkers and Salvaton
Thanks to the love and support of friends and a renewed commitment to her faith Elizabeth Reynolds has moved past the hurt and anger of her parents death.
Her job as concierge at Hotel Lago, a boutique hotel in downtown Orlando is challenging and fills her need to be successful but one thing is missing. She loves the historic homes in the downtown area but fears she will never be able to afford one.
When a once in a lifetime opportunity to renovate a broken down home comes along she snaps it up. Sparks and clashes with her handsome, but deeply troubled contractor, Jeffrey Robbins threaten to slow the renovation but they fade as Orlando becomes the target of three summer storms, hurricanes Charlie, Frances and Jeanne.
In the aftermath of the storms what be the fate of Lizzie's home and heart?
Genre: Contemporary, Christian Fiction


Amazon UK