No Comments
Midsummer at Eyre Hall: Book Three Eyre Hall Trilogy by Luccia Gray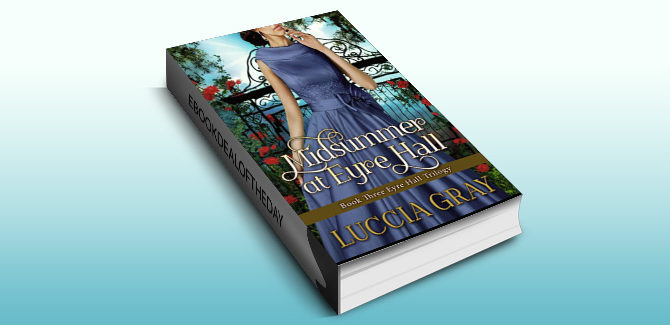 Realtime Price: £0.99


Midsummer at Eyre Hall is the third and final volume of The Eyre Hall Trilogy, which chronicles the lives of the residents of Eyre Hall from the beginning to the height of the Victorian era.
Following the death of her second husband, Richard Mason, Jane is finally engaged to the man she loves. However, her oldest son, John Rochester, will do everything in his power to stop the wedding and take over Eyre Hall and the Rochester Estate, with devastating consequences for Jane.
Romance, mystery and excitement will unfold, based on the lives of the original characters, and bringing to life new and intriguing ones, spinning a unique and absorbing narrative, which will move the action from the Yorkshire countryside to Victorian London, and magical Cornwall.
Genre: Victorian, Gothic Romance


Amazon UK