No Comments
War Girl Ursula by Marion Kummerow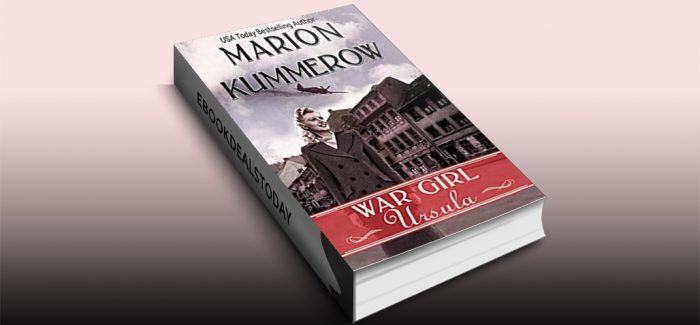 Realtime Price: £2.99
She broke the rules only once…
…but the Gestapo found out.
Prison guard Ursula looks the other way when a British airman escapes.
But in Berlin 1943 compassion is a crime.
She knows helping the injured man makes her a criminal herself. He's the enemy and the moment she brings him into her home, she not only endangers herself, but her entire family.
But how can she decline when he begs her for his life?
Against her will, she falls in love with Tom, complicating things even more. Her heart wants him to stay, while her mind knows he has to go.
Together they embark on an adventurous journey, fraught with perils and dangers, less than a step ahead of the Gestapo hunting them down.
Will Ursula find a way to keep Tom safe?
Or will being on the opposite sides of the war ultimately cost both of them their lives?
You'll love this tense, fast-paced historical fiction with a gut-wrenching moral dilemma – and a sweet romance – at its core, because it'll keep you guessing until the end.
War Girl Ursula pays painstaking attention to historical detail, weaving true historic events into the story.
If you're a fan of Pam Jenoff, Soraya Lane or Mark Sullivan, you'll devour this story by USA Today Bestselling author Marion Kummerow.
Genre: Historical Romance

War Girl Ursula (War Girls Book 1) by Marion Kummerow
Amazon UK
B & N