No Comments
Am I the Killer? by Dan Petrosini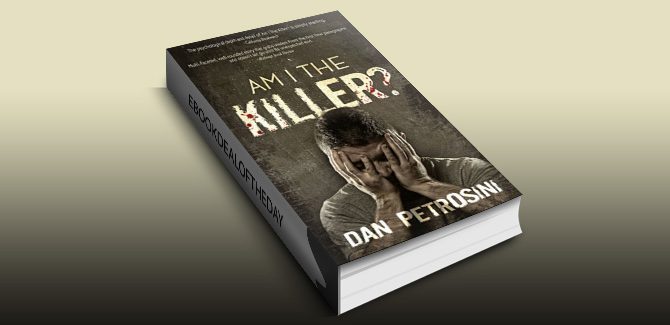 Realtime Price: £2.95
Is it really possible not to remember killing someone?
Peter, a brain-injured veteran with plenty of motive, is arrested for a brutal murder.
Det. Luca investigates but is hampered by either the marine's inability or unwillingness to recall.
˃˃˃ Where Does Justice End And Vengeance Begin?
Haunted by an old case, Luca is obsessed with finding the truth about what happened. Its highly doubtful you will learn who did it until the final page.
˃˃˃ Am I the Killer?
The first book in the riveting, stand-alone, Luca Mystery police procedural series.If you like hardened detectives, unexpected plot twists, then you'll love this gripping whodunit.
˃˃˃ Written by International Bestselling Author, Dan Petrosini.
Fans of Law and Order, CSI and House of Cards will love this gripping mystery crime thriller!
Genre: Crime Fiction, Mystery, Thriller
Am I the Killer? – A Luca Mystery Crime Thriller: Book #1 by Dan Petrosini
Amazon UK