No Comments
Cisco Bandits by Inge-Lise Goss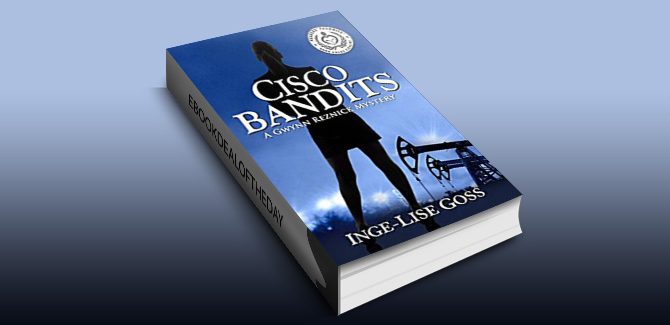 Realtime Price: £3.84
Oil is vanishing from the Cisco field and revealing it becomes a death sentence.
Newly trained and ready to rock her first assignment, Gwynn Reznick goes undercover posing as an accountant for the Prudell Energy Company. After fending off the unwanted advances of a company executive, she stumbles on a murder scene staged to look as an accident. Then she learns another employee died in a suspicious oil well accident and a large quantity of oil is missing from the Cisco field.
This book is a wild ride of action, adventure and mystery all rolled into one fast-paced story.
Her boss (and boyfriend) Ruben calls and warns Gwynn not to go poking her nose where it doesn't belong and to wait for his directions. She promptly ignores his orders and sets out to solve the case, which quickly spirals out of her control as she ends up on the perpetrators' hit list. Will Gwynn be able to maintain her cover—or risk everything to crack the case?
The gripping pace of the story is set from the very first page and this holds true to the end.
Any reader who enjoys action, adventure, murder mysteries, or just a plain good read will love Cisco Bandits: A Gwynn Reznick Mystery
Genre: Mystery, Thriller

Cisco Bandits: A Gwynn Reznick Mystery (Gwynn Reznick Mystery Thriller Series Book 2) by Inge-Lise Goss
Amazon UK