No Comments
Alibi Aficionado (Edwin Burrows Mystery Book 1) by Harvey Church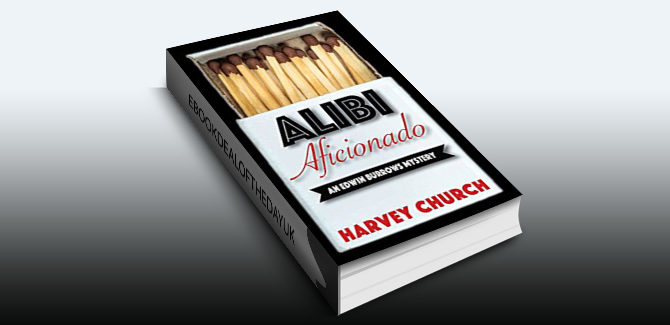 Realtime Price: £4.10

How far will a man go to keep a secret?
Edwin Burrows, CPA, is about to find out how far he will go to cover up an alibi for his firms biggest client.
The problem is that Edwin Burrows, can't do anything right.
So when he's tasked with constructing an alibi for the firm's biggest client, everyone has low expectations.
In Alibi Aficionado, Edwin Burrows is an accidental investigator, an accountant without tact or a filter, or any kind of interest for investigations. A cross between Myron Bolitar and Archy McNally, Edwin says, does and behaves in the strangest manner.
˃˃˃ Cursed with an investigation that's doomed from the start, Edwin knows that everyone expects him to fail.

But when the police arrest the all-important client, tensions rise at the firm and the stakes get as big as they'll ever be. Edwin must decide whether he will use his knowledge to be the hero that helps a guilty man avoid prosecution, or be a zero by telling the truth and burying the firm.
˃˃˃ Action-packed crime thriller with suspenseful storytelling and a surprising twist.
Scroll up and grab a copy of Alibi Aficionado today.

Genre: Crime, Mystery & Thriller


Amazon UK