No Comments
X MURDERER, Book 1 by Marcus Crowe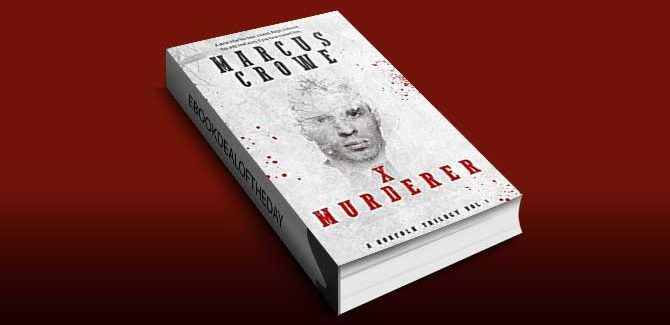 Realtime Price: £1.99
Norfolk 2017; an old man is found, the victim of a brutal assault. He recovers, but with total amnesia, only to be given a diary by a mysterious old woman.
It is the diary of serial killer Ralph Johnson, a man tormented by childhood events, the death of his best friend and questions over his long-term partner, Linda. It is 1992 and Ralph's spree begins.
The old man is confined to a wheelchair and sits in his care home in turmoil, convinced he is Ralph; further diary entries appear to confirm his fears.
Local police officer, PC Ashley Woods is on the case, and when new evidence comes to light, she calls in DI Tom Collins. Together they try to solve the murders committed by Ralph, but although the diary details each killing, finding sufficient evidence to pin the crimes on someone is proving impossible.
The old woman taunts Tom as the investigation lurches from one dead end to another. Could a final witness hold the key?
Genre: Crime Fiction, Thriller

X MURDERER (A Norfolk Trilogy, Book 1) by Marcus Crowe
Amazon UK