No Comments
The Sun God's Heir: Return by Elliott Baker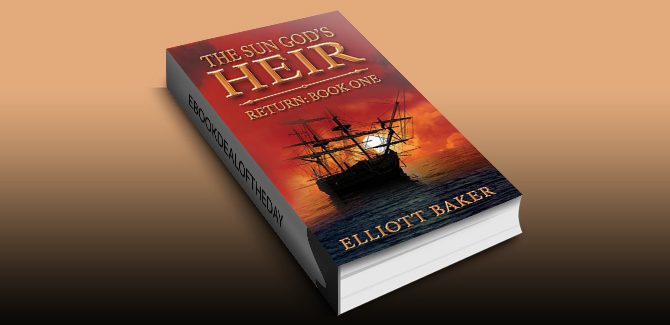 Realtime Price: £3.28
For three thousand years a hatred burns. In seventeenth century Bordeaux two souls incarnate, one born the child of a prosperous merchant, the other, steals a life determined to continue a brutal incarnation begun long ago.
Under the guidance of Pharaoh, two brothers grew strong in knowledge and power, one a physician, the other a general. With the pharaoh's untimely death, a deep hatred blossoms. One remembers, one does not.
The year is 1671. René Gilbert's destiny glints from the blade of a slashing rapier. To protect those he loves he must regain the power and knowledge earned in an ancient lifetime. From Bordeaux to Spain to Morocco, René is tested and with each turn of fate he gathers enemies and allies as the memory and power of a lifetime as physician to Pharaoh returns.
Determined to continue a reign of terror that once caused the Nile to run red, Horemheb takes over the life of a young man mortally wounded in a duel. Only one life force is strong enough to allow him to keep the life he has stolen. One brother must die for the other to live.
Genre: Action & Adventure, Historical Fiction, Fantasy

The Sun God's Heir: Return (Book One) by Elliott Baker
Amazon UK