No Comments
No Heaven (The Imagine Trilogy Book 1) by Lex Allen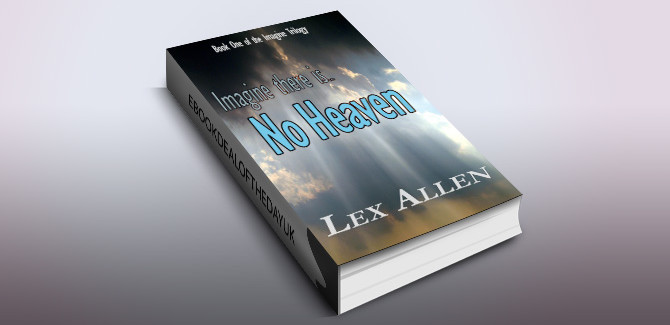 Realtime Price: ERR

Meet Eloah, a supernatural human from a parallel universe. On his last visit to our world, he used the name Yeshua ben Yosef – aka Jesus; but he is not the Son of God nor did he die on the cross for our sins. He has returned to set that record straight and incidentally, stop a religiously incited nuclear war that could set our human evolutionary clock back ten thousand years!
The opposition that will stop at nothing to prevent him from upsetting the status quo develops quickly. Among these are government agencies, the Vatican, and a famous televangelist. Worst of all is an evil alien being with powers equal to those of Eloah, who is intent on turning the world into a personal playground, viciously crushing all who stand in the way.
Eloah is supported in his mission by a reincarnated lover from his previous life as Jesus, along with two influential friends from that same time period. These three, skeptics at first, are also determined to help him avoid failing in his mission in this second, more crucial time.
Genre: Action & Adventure, Supernatural, SciFi, Thriller


Amazon UK