No Comments
As Sick As Our Secrets (Sophie Brown Book 2) by Diane Ezzard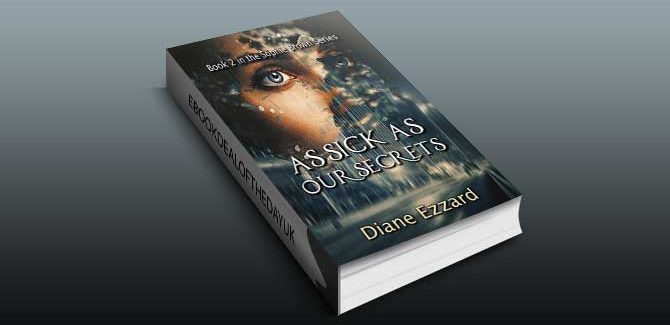 Realtime Price: £1.99

Sophie has a secret that she believes she will take to the grave, but then everyone has secrets, don't they?

Working as a counsellor, she knows that keeping secrets isn't a good idea. She gets a nasty surprise after attending Cassie's funeral and soon finds out that nothing is at it seems.
Her relentless attempts to find Cassie's killer lead her into the dark and murky world of gangsters and villains in the heart of Manchester. Abduction, a trail of lies, being terrorised by gangsters – it's all in a day's work for Sophie. She gets so wrapped up delving into the lives of others she doesn't notice her own life falling apart, back into the grips of addiction.
A recovering alcoholic, she struggles to stay sober after her dad has a near-fatal heart attack that she feels responsible for. Everyone turns against her but she will stop at nothing to find Cassie's killer, who is still on the loose.
Can romance blossom for Sophie after all the mistakes she has made in the past, or will her only comfort be drink? Things never end up the way she intends.
Romance and mystery are blended together in this tale of intrigue that will leave you wanting to read more.
This is Book 2 in the Sophie Brown series.
If you love the work of LJ Ross, you'll enjoy this story of a woman fighting the demons of her past.
Genre: Mystery, Romance

As Sick As Our Secrets (Sophie Brown Book 2) by Diane Ezzard
Amazon UK