No Comments
What Lies Beneath: Book 1 by Pete Dux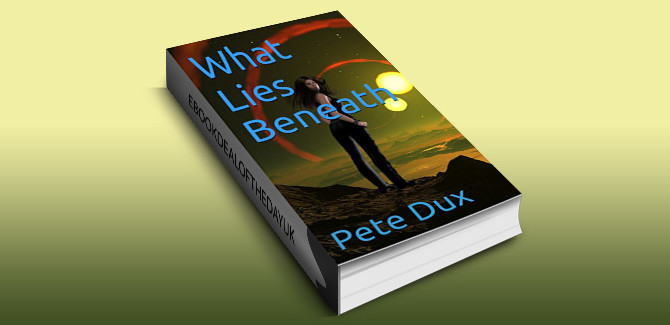 Realtime Price: ERR

Reeling from the assassination of the legendary war hero and First Consul for life, Ethan Mitchell, the surviving members of house Mitchell are trying to hold itself together against an increasingly hostile public. Wanting nothing to do with any of it, the family's youngest child, Cole, tries to disappear into obscurity to deal with the loss and find his own path out of his family's shadow. But his father's legacy refuses to let him go.
Meanwhile, Cole's best friend and protege of his father, Alyssa, has had perhaps the roughest go of it. Wrongly implicated in the conspiracy and shunned by almost everyone around her, Alyssa went rogue, seeking those ultimately responsible and delivering her personal brand of justice. Surprisingly, she finds the trail leads her back to the person she cares about the most, the one person left in her life, for the people who had killed his father are now hunting for Cole.
Staying one step ahead of Alyssa's ex mates in the elite Guard now led by a bitter rival, the two begin to rekindle a budding romance while unraveling an ancient secret who's knowledge could destroy them and everyone they know. Will Cole and Alyssa, with the help of a reluctant group of friends of family, find the strength to overcome not only mounting forces arrayed against them but their own personal failings or will they be lost to history?
Genre: SciFi & Fantasy


Amazon UK