No Comments
Ladies First by Nicola Davidson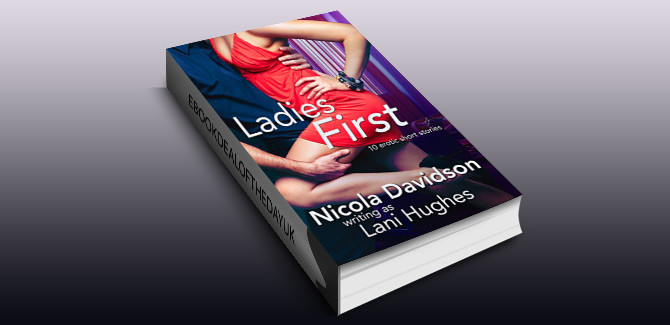 Realtime Price: £2.08

A collection of 10 scorching hot short stories – contains M/F, M/M/F, F/M/F, F/F/M/M.
Alley Kat – a tardy Uni student gets more than she bargained for when taking a shortcut to work.
Bed and Boardroom – the office heats to boiling point as a lady engineer and her intern discover after hours pleasure.
Birthday Treat – a neglected wife is treated to a day spa, and learns the best things come in threes.
Boyeur – Cammie's hot new neighbor likes to watch…so she gives him a show to remember.
Cop Out – An exotic dancer will do anything to protect her hapless baby brother. Anything.
Cruising – A single mom learns exactly how much fun can be had at sea.
Demon Dreams – Becky never asked for the demon lord's attention. But she can't resist the heat.
Ecstasy Guaranteed – When a bored housewife attempts to spice up her marriage, everything goes wrong in all the right ways.
Friend in Need – After Gemma breaks up with her boyfriend, her best friend Liv offers a very special kind of comfort.
International Relations – It's game on for one hot night after the Hong Kong rugby sevens.
Genre: Contemporary, Erotic, Shortstories


Amazon UK