No Comments
Standing Up: 'He can make you laugh out loud or battle back the tears.' by Simon Lipson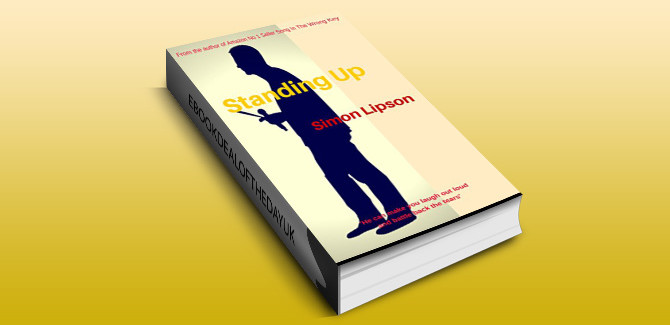 Realtime Price: £2.05

Colin Moran is living the dream. Isn't he? Steady-Eddy solicitor, nice flat, decent car, financially secure. Except Colin is divorced and bored and lonely, which is why he's taken to spending occasional evenings doing stand up comedy. He's not a comedian – anyone would tell him that, and he wouldn't argue – but he's got a couple of good jokes and a bit of style, which mark him out as a decent open mic spot in the rooms above pubs and crummy basements that pass for comedy venues.
Pining for teenage crush Jane ruined his marriage, and now she is back in his life. A top agent and producer, she spots him doing reasonably well at a comedy club and sees him as the perfect host of her new Channel 4 panel show, I Fought The Law, especially as every other legally qualified comedian has turned it down. Tack-sharp Clem, Colin's teenage daughter, is right behind him as he struggles to embrace the comedy training organised by Jane, but Colin doesn't care about the show or comedy. He only cares about Jane, now divorced from her philandering husband. Can he win her back by doing her bidding? And can he make her oddly familiar teenage son Jack laugh? Why does it even matter?
Laugh out loud and battle back the tears as Colin navigates his way through the comedy minefield while his personal and professional life unravels.
Genre: Romantic Comedy


Amazon UK