No Comments
Another Man's Treasure by Natasha Lockhart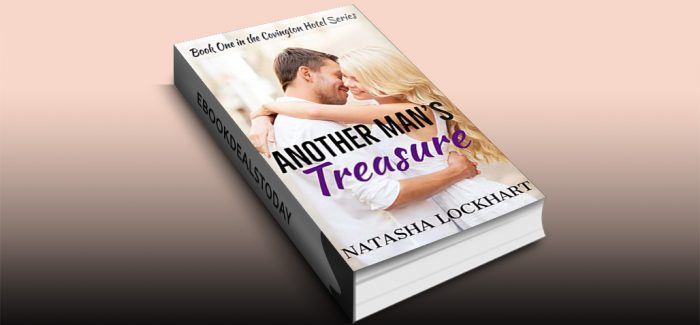 Realtime Price: £2.27
Laptop? Check.
Lip gloss? Check.
Goldfish crackers? Check.
Life after divorce is a tightrope walk for Nicole Davenport. Add a hunky new co-worker, a meddling ex-husband, and three curious kids and Nicole's balancing act suddenly becomes a juggling act.
Harrison Groban is clawing his way out of his own personal hell, but he's more than willing to join forces with Nicole to defeat the obstacles between them and their happily ever after. When the past and present collide, will they stay afloat or sink under the weight of life's demands?
Genre: Contemporary Romance

Another Man's Treasure (Covington Hotel Series Book 1) by Natasha Lockhart
Amazon UK