No Comments
Diamonds and Cole: A Cole Sage Mystery #1 by Micheal Maxwell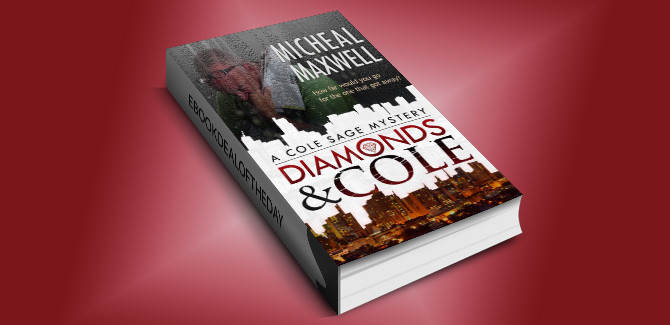 Realtime Price: £3.99

An emotional pile-driver, that takes you from the windy streets of Chicago to the California heat
Cole Sage, a once brilliant journalist, has just about reached rock bottom. Haunted by the longing for the woman he lost, Cole is jarred to a crossroads when a hostage negotiator is killed in front of him. Later, Cole is stunned to receive a one line cry for help from his one great love. Face to face with his past, and an uncertain future he tries to find her estranged daughter.
The path to keeping his word is blocked at every turn by the husband who abandoned her, his shady real estate deals, violent con men, street thugs and the lure of a fortune in diamonds that unite them. The anger, sorrow, and crippling guilt of twenty years fires Cole's drive to keep a promise, that in the end, will heal and return the soul to the great journalist.
Beaten, bloody but determined, Cole Sage conquers greed and hatred with a strength that only love and a will as hard as diamond can achieve.
Genre: Romantic Thriller, Mystery


Amazon UK