No Comments
Free! "Molly & Sam, Book One: A Social Network Love Story (Social Network Love Stories 1)" by Eva Hardy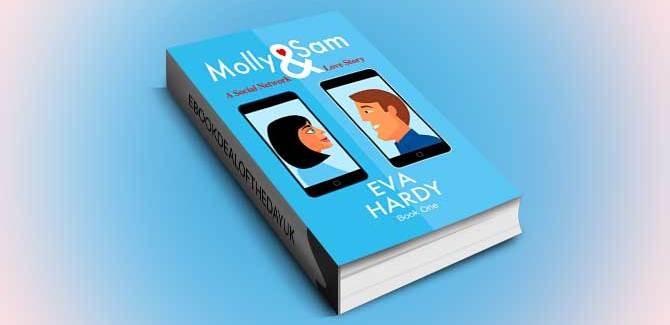 Gracie | On January 16, 2015
Ebook Deal of the Day:

Free! "Molly & Sam, Book One: A Social Network Love Story
(Social Network Love Stories 1)" by Eva Hardy
Genre: Contemporary Romance
Poo-throwing kids, bad dads, too-posh-for-the-suburbs mothers and insane sisters – Molly and Sam's families are a nightmare. Somehow, they've turned out to be funny, charming people. The trouble is they've both married complete losers and they've only just realised.
Then they meet one day on Facebook and everything changes forever. Can they overcome their awful families and psycho partners to stake their claim for happiness? Or are they doomed to repeat the mistakes of the past? Find out in the first funny, moving and compelling instalment of Molly & Sam, the first tale in Eva Hardy's brilliant Social Network Love Story series.
This novella is written in the form of a Facebook Messenger conversation. You may never want to read a standard novel again.
Please be aware – this is part one of a two part story.
Important – Given the unique formatting of this book, the Look Inside option does not offer a representative reflection of the book.