One Comment
Catfishing: A Laugh Out Loud Romantic Comedy About Online Dating by Linda West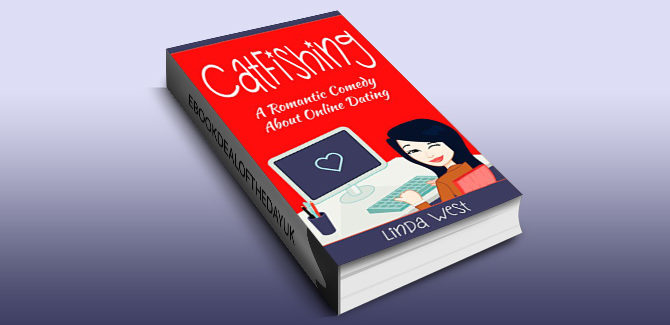 Realtime Price: ERR

Cat-Fishing ( To pose as a fake person. To lure or trick a mate online.)

Sable Mancini runs the family restaurant, and is perfectly happy with her simple life in Buffalo. She has a great family, great friends, and a wonderful boyfriend she's about to get engaged to. Although 'Mancini's Pizza and Pasta' is losing business to the new trendy pizza chain across the street, it doesn't compare to the mess that Sable's best friend Ann Marie is having with her love life! No matter who Ann Marie meets online, they end up being someone, or something else. It seems that in the modern world of online dating, that getting catfished is a common pitfall. One night, Sable's stable world suddenly falls apart, when she learns her beloved boyfriend's supermodel ex fiancé wants him back! Tiffany Histon, is a beautiful famous heiress, and Sable is freaked out with jealousy, and afraid he's going to return to her. She goes off the deep end, and comes up with a really stupid idea to stop Tiffany from stealing her man! Together with Ann Marie, they come up with a plan to catfish Tiffany and spy on her via Facebook.
When Tiffany starts to return their fake catfish messages, Sable falls into a trap she can't get out of. She takes off to LA to meet her nemesis and attempt to do damage control, but her whole world turns upside down…She ultimately learns that sometimes, what truly makes you happy, is already in your own back yard.
Genre: Romantic Comedy


Amazon UK