No Comments
Cordial Killing by Vikki Walton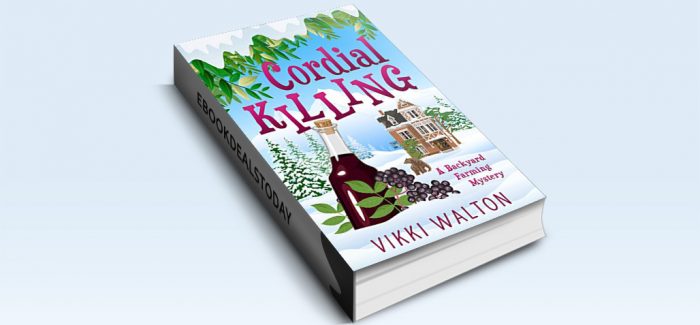 Realtime Price: £3.99
A fun Colorado bed and breakfast who-dun-it perfect for days stuck inside.
When the Brandywine Inn guests are trapped with a killer in their midst, Anne Freemont tries to uncover the killer before anyone else dies. But as the blizzard approaches, is there a ghost in the bed and breakfast too?
Anne Freemont is excited about the opening of the Brandywine Inn. When the guests arrive, it's easy to see that there's bad blood in the group. When one of the guests dies, it seems to have been of natural causes but when another person dies, Anne knows that a killer will stop at nothing for revenge. As a blizzard bears down on the inn, can Anne uncover the killer before someone else dies?
Cordial Killing is the second book in the Backyard Farming series by Vikki Walton. The backyard farming series can be read in any order. Each book has a theme and Cordial Killer is about elderberry cordial, along with the theme of friendship.
Genre: Cozy Mystery

Cordial Killing: A heart-warming cozy mystery set in a small-town in Colorado. (A Backyard Farming Mystery, Book 2) by Vikki Walton
Amazon UK