No Comments
Scarlet and the Dragon's Burden (Scarlet Hopewell Series Book 2) by Brandon Charles West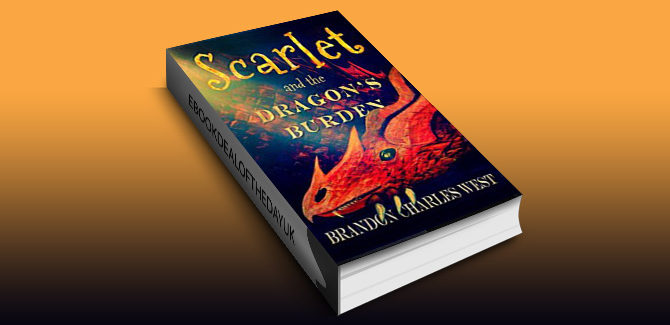 Realtime Price: £3.20

Trapped in the ruins of the nation's capital, Scarlet offers sanctuary to the desperate—but her own faith is fading. She misses her family, lost beyond the barrier in Satorium. If she can't learn the magic she needs to face Prince Thanerbos, she'll never fulfill her destiny as the legendary For Tol Don. But when word reaches Scarlet and her companions that they might not be the only ones stranded in the nonmagical world, she sets out on a new quest.
Meanwhile, Charles Hopewell and Xavier seek the help of the dragon Morelpis. If what the mountain dwarves say is true, grief has turned the once peaceful dragon deadly. Yet if he's to save his daughter—the only hope of salvation for the divided worlds—Charles has nowhere else to turn . . .
With treacherous magical pirates, terrifying stone giants, a heartbroken dragon, loyal dogs, uncouth dwarves, a dark prince, bewildering riddles to solve, and revelations of betrayal and self-sacrifice, the second volume in the Scarlet Hopewell series ventures deeper into the enchanting, heart-wrenching, comical world of Satorium.
Genre: Middle Grade, Young Adult, Fantasy


Amazon UK