No Comments
Free! "BURN'S WORLD: A Love Triangle (Burn Series)" by Eve Rabi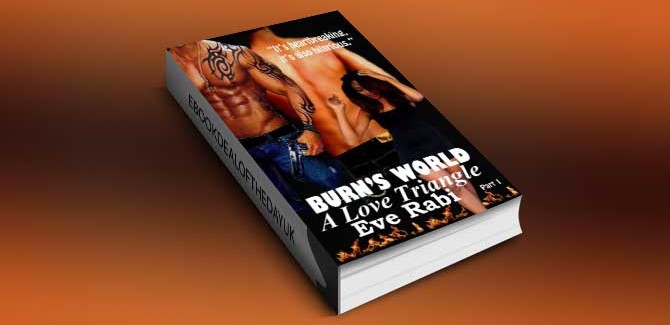 Ebook Deal of the Day:

Free! "BURN'S WORLD: A Love Triangle (Burn Series)" by Eve Rabi
Genre: Contemporary Romance, Women's Fiction
When the school star athlete, blue-eyed, blonde haired, Brody McGraw asks her out, Burn can hardly believe her luck.
In record time they start dating and she is thrilled when she can finally change her Facebook profile status to 'In a relationship'.
However, Brody's mother has huge political plans for her family and she makes it clear, that they do not include someone with Burn's color.
When Burn suffers a severe bout of self-loathing because of Dawn McGraw's words, she is forced to make a decision that will break her heart.
Enter Trojan Catrell, a thug and an enemy of Brody McGraw. He wants what Brody has so he pursues Burn.
Since she hankers after Brody McGraw, Burn's not interested in Trojan.
However, Trojan has no intention of taking no for an answer and sets about taking what he wants.