No Comments
Knocked Up on Valentine's Day: A Single Dad Billionaire Romance by Amy Brent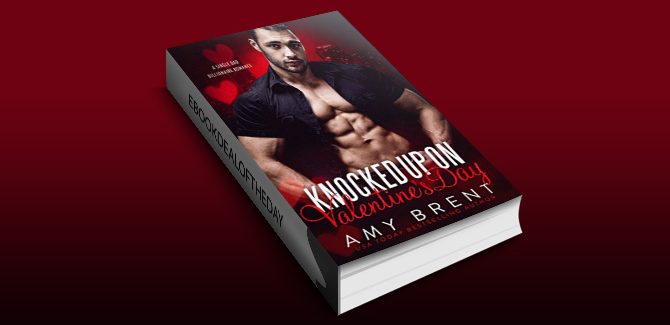 Realtime Price: ERR

The V-Day event brought me more than just roses and chocolates.
I went to an Anti-Valentine's party,
And came back with a baby!
Another secret?
One look and he steals the breath out of me.
Everything in my mind screams 'no.'
But my body says 'yes,' 'yes,' 'yes,' and 'more.'
Well, it was just supposed to be a one night stand.
Until, the morning sickness kicks in!
I can't tell him about this.
I'll have to do it on my own.
But then,
He shows up at my office.
Both of us have secrets,
Hell, we don't even know each other.
And now he tells me he won't let me go.
That he's been looking for me,
And wants us to be a family.
A family with a total stranger?
Can that even be a thing?
Damn, I think he already has a family,
What if those rumors are true?
What if that is his secret?
80,000+ words in this full length steamy Valentine's Day Romance. Bonus content included after the main story, including two brand new never before published full-length romances. Grab your copy today.
Genre: Contemporary Romance

Knocked Up on Valentine's Day: A Single Dad Billionaire Romance by Amy Brent
Amazon UK