No Comments
£1.02 "Looking for La La" by Ellie Campbell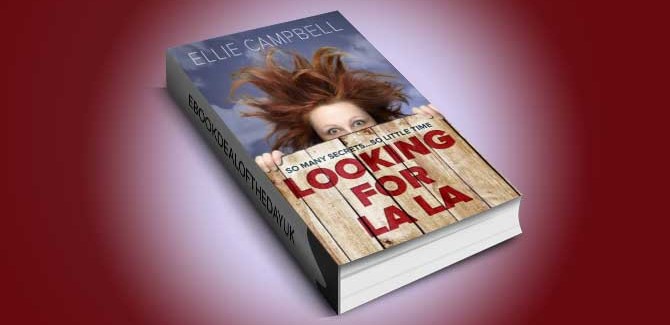 Ebook Deal of the Day:

£1.02 "Looking for La La" by Ellie Campbell
Genre: Chick-lit, Contemporary Romance, Romantic Mystery
Bored stay at home mother, Cathy, finds her predictable routine upturned as she investigates a lipstick-covered love postcard sent to husband, Declan. Who is this mysterious La La? Could Declan really be having an affair? And – wait – is Cathy actually being stalked?
With all her friends hiding secrets, a sexy admirer igniting long-forgotten sparks, and the stress of organizing the school's Save The Toilets dance, soon it's not only Cathy's marriage that's in jeopardy. Add in the scheming antics of Declan's new assistant and a possible murderer on the scene and the stage is set for a dangerous showdown and some very unsettling, even deadly, revelations.'