No Comments
Free! "Find Her, Keep Her" by Z.L. Arkadie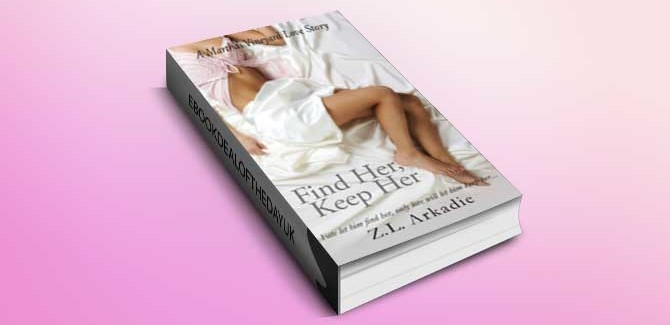 Ebook Deal of the Day:

Free! "Find Her, Keep Her (Book 1, LOVE in the USA – A Martha's Vineyard Love Story)" by Z.L. Arkadie
Genre: Contemporary Romance
A trip to Martha's Vineyard turns steamy in this contemporary romance novel…
Travel writer, Daisy Blanchard has just discovered the worst news ever. Her boyfriend is now engaged to her best friend! And to add insult to injury, she learned about the blessed affair through a Facebook status update.
Daisy escapes her life in shambles by taking off on a last minute assignment to Martha's Vineyard. She immediately catches the eyes of rich and sexy Belmont Jaxson Lord. Thanks to Belmont's relentless pursuit, they fall hard and fast for each other. But when unwelcome visitors spill a secret that Belmont's been keeping, their red-hot love affair comes to a grinding halt. But it was the hand of fate that led him to find her—will the same force of nature let him keep her?
*This steamy, adult romance is for mature audiences only.