No Comments
My Best Friend's Brother by Candy Gray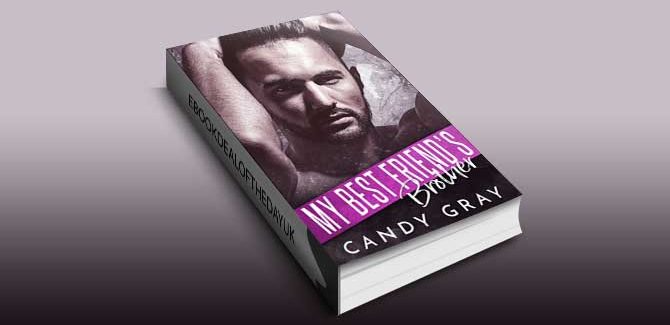 Realtime Price: ERR

I can have any woman I want.
Until my sister's best friend teaches me otherwise.
Sarah William's the HOTTEST talk show host I know.
And she wants to interview me.
They call me the king of Wall Street – but I want to be the king of her 'O'.
She's smart, she's spunky.
She's my sister's best friend.
But she doesn't buy into my charm.
And that turns me on even more.
I'll punish her for playing hard to get.
Deny her pleasure.
Until tears of frustration rise to her eyes.
Sarah Williams, I'll make you mine.
And one night is all it'll take.
***This is a full length 70,000 words novel with a happily ever after, no cliffhanger, no cheating, and plenty of steam. Bonus content included. ***

Genre: Contemporary Romance

My Best Friend's Brother by Candy Gray
Amazon UK