No Comments
Mission: Is Possible (For Your Ass Only) by Felicity Bond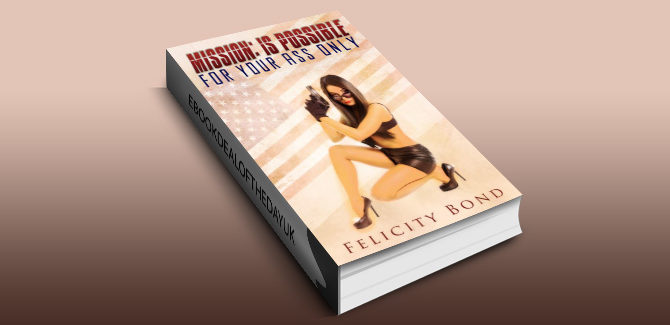 Price: Free 'til March 7, 2017

Move over James Bond. This girl knows how to handle a piece.
Always a full load and never half-cocked.
Someone has kidnapped four beautiful high profile billionaire's daughters. Using blackmail to influence the vote at the next OPEC summit.
Amanda Martin is the stunning agent sent to find who is responsible and bring the girls back alive.
Follow her on her first complete, full-length adventure for Soft Pussy Publishing. And we mean full-length.
Click the Buy button and download Mission: Is Possible (For Your Ass Only) now.
Warning:
This book contains strong alpha women, hot men, and graphic sexual situations. If this is not something you enjoy, then 'Mission: Is Possible (For Your Ass Only)' may not be for you. If you like humorous and sex-fueled international romps then you are in for the ride of a lifetime!
Genre: Action & Adventure, Erotica


Free Download