No Comments
Concealment (The Cassano Series Book 1) by Scarlet Wolfe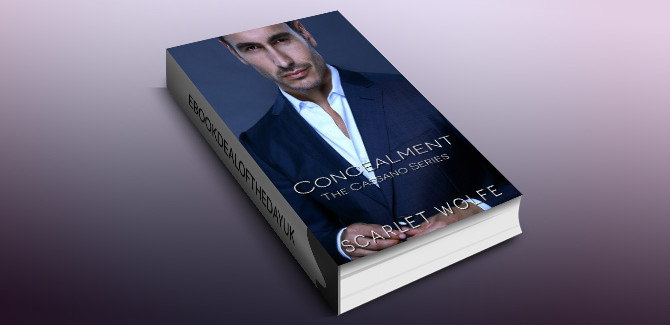 Realtime Price: £2.27

Victoria Hart is supposed to be the enemy. She is an undercover detective who infiltrated my hotel and casino as an employee to take down my illegal enterprise. What she doesn't know is I am fully aware of it. The operation I'm orchestrating is monumental compared to anything her mind could envision.
It's the burning desire I feel when she's near that I didn't see coming. An unwavering draw to touch her, and the need to break down her walls is testing my restraint; however, nothing can stand in the way of my ultimate goal. She could destroy everything my brothers and I have worked toward to avenge our father's death.
To keep the upper hand, it is vital to know your enemy. How deeply can I go, peeling back her intriguing layers while still concealing the truth? How much of Victoria can I claim before she's too close … too close for me to let her go?
This novel is for a mature audience due to harsh language and descriptive sexual scenes.
Genre: Erotica Romance, Romantic Suspense


Amazon UK