No Comments
£3.99 "Girl Heart Boy: No Such Thing As Forever" by Ali Cronin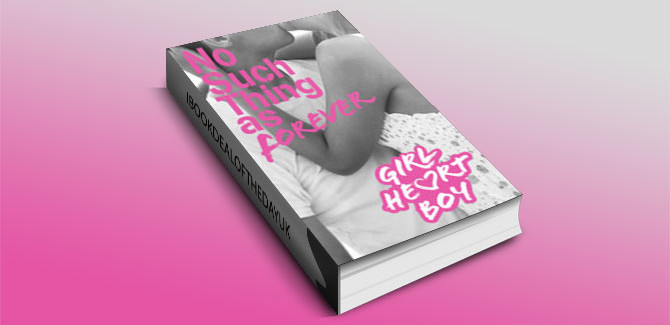 ibook Deal of the Day:£3.99 "Girl Heart Boy: No Such Thing As Forever" by Ali Cronin
Genre: Young Adult, Romance
Extra X-rated scenes exclusively available in this ebook edition!
Real love. Real lives. The real thing . . . Girl Heart Boy is the irresistible new romantic series for teens, combining the romance of The OC with the realism of Skins and the sexiness of E L James' Fifty Shades of Grey – for a teen audience.
Four girls, three boys, turning 18. Get set to follow their eventful final year at school . . .
Cass is Ms Monogamy. Ashley is a player. Donna is a party girl. But what about Sarah? Her friends tease her for being uptight, but she's waiting for The One. Now she's found him, but is he forever – or is Sarah just his summer fling?
Immerse yourself in the stories and engage with the characters through our books, ebooks and online webisodes. Fall in love with Girl Heart Boy at facebook/GirlHeartBoy.