No Comments
Growing and Kissing by Helena Newbury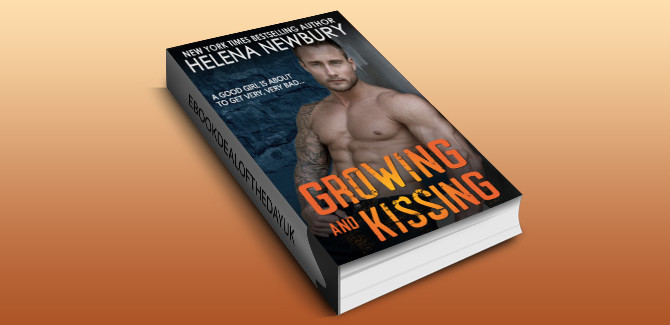 Realtime Price: £3.49

Standalone bad boy romance with no cliffhanger. Guaranteed HEA.
I've always been a good girl. But to save my sister, I'm going to have to be bad.
My sister is dying. There's only one way to get the $500,000 I need to save her: use my skills with plants to grow marijuana. But I have no idea how to be a criminal. I need help. I need Sean O'Harra, the blue-eyed, sledgehammer-wielding enforcer everyone fears. Working side by side, dodging cops, gangs, and rivals, we get closer and closer. I can't stop imagining his strong hands all over my body…and I start to see the side he doesn't show anyone else. What'll happen if I give in to his bad boy charm and let him corrupt me? Can we save each other and can I keep my new life of crime a secret? Or is everything about to come crashing down?
Genre: Romance, Romantic Suspense


Amazon UK