No Comments
The Damascus Cover by Howard Kaplan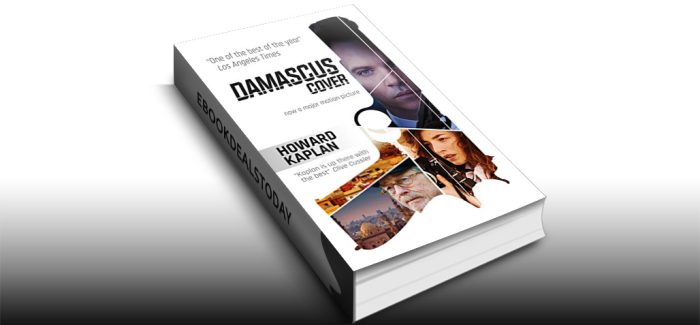 Realtime Price: £3.99
In a last ditch effort to revive his career, washed out agent Ari Ben-Sion accepts a mission he never would have 30 years ago ─ to smuggle a group of Jewish children out of the Damascus ghetto.
Or so he thinks.
In Damascus, a beautiful American photographer, Kim, seems to be falling in love with Ari. But, she is asking too many questions.
His communication equipment disappears. His contact never shows up. The operation is only hours away and everything seems awry.
Realizing that he's caught up in a bigger and more dangerous game, Ari is desperate to succeed… and he's willing to risk everything… even his life.
The Damascus Cover is a gripping thriller with enough twists and turns to keep the reader intrigued until the explosive ending.
Genre: Romantic Suspense, Thriller

The Damascus Cover (The Jerusalem Spy Series, Book 1) by Howard Kaplan
Amazon UK