No Comments
LAZARUS COLEPS (The Adam Fitzgerald Serial Book 1) by NT Jenks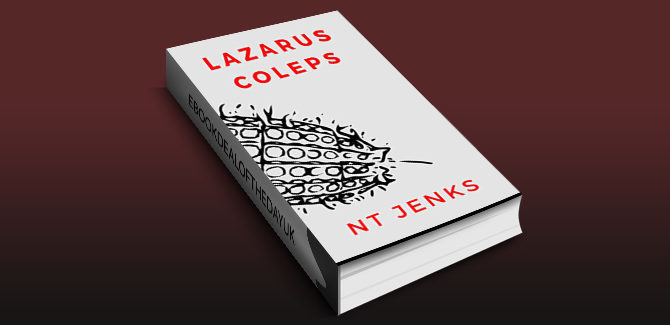 Realtime Price: ERR

Adam's lifesaving discovery is about to destroy his life.
It isn't Adam's fault that he is six hours late for his date with the lovely Emma Caseton. He's dead. Or at least, he was. After waking up in a morgue freezer completely free of injury, he isn't so sure what he is anymore.
Emma, a biological studies coed at the University of Minnesota with a brilliant mind, just might be the one to help him figure it out…if she can forgive him for being late to their date.
Now alone, with nothing but a borrowed hospital gown, Adam has to resort to desperate measures to reach Emma and discover what brought him back.
Lazarus Coleps is the introductory novella of the Adam Fitzgerald serialized biological thriller, by the emerging author of contemporary science fiction, NT Jenks. Full of tension, this story will keep you on the edge of your seat until the last book. If you like contemporary science fiction authors like Michael Crichton, and James Rollins, you will love this new science fiction thriller.
Pick up Lazarus Coleps to dive into this thrilling story of discovery and its consequences today.
Genre: Crime, Mystery & Thriller


Amazon UK