No Comments
Yes Boss by Miley Maine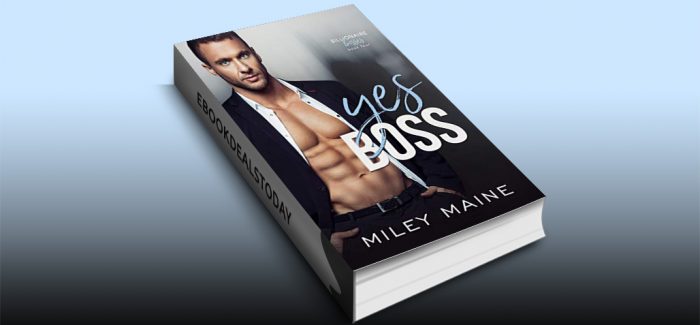 Realtime Price: £3.05
Oh, I remember him.
He was the baddest boy in college.
Jason McNamara…
Big shot.
My biggest enemy.
And the man I'm about to work for.
He claims to have changed his ways.
To the world, he might look like a responsible billionaire.
But to me, he's still rough and rude on the inside.
I knew I couldn't be wrong about him.
But that didn't stop me from sleeping with him.
From feeling his strong hands on me.
I've made the mistake of giving him my body.
And now, I might also give him my heart.
Because that one night led to a little secret that will tie us together forever.
Yes Boss can be enjoyed as a complete standalone with a very satisfying HEA. There is no specific reading order to the Billionaire Bosses series and you can start this series from whichever book you prefer.
Genre: Contemporary Romance

Yes Boss (Billionaire Bosses, Book 4) by Miley Maine
Amazon UK