No Comments
Top Dog: A Mafia Romance by Rye Hart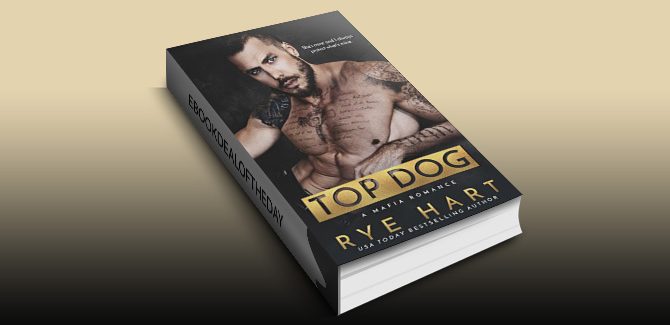 Realtime Price: ERR

My mafia family rejected our love.
So I loved him all the more.
When I was forced to leave I took my secret with me.
Now I'm back. And I'm not alone.
This forbidden love affair is about to start a war.
Romeo
They call me a thug. Vengeful. Fierce.
And I don't give a f*ck.
I'm here to make things right with Julia.
The only woman I've ever wanted.
And the only one I could never have.
Her ruthless uncle wants to take me down.
And he'll use Julia to get his way.
Let the b*astard try. This time nothing comes between us – or my son.
The world will finally accept our love – even if I have to bring them h*ll to take what's mine.
**Top Dog is a 70,000+ word full-length standalone novel with no cheating or cliff-hangers. Additional exclusive mafia romance novel and bonus content included for your reading pleasure! – Rye Hart (USA Today Bestselling Author)**
Genre: Contemporary Romance

Top Dog: A Mafia Romance by Rye Hart
Amazon UK