No Comments
The Sparrows of Unity by Sen Jayaprakasam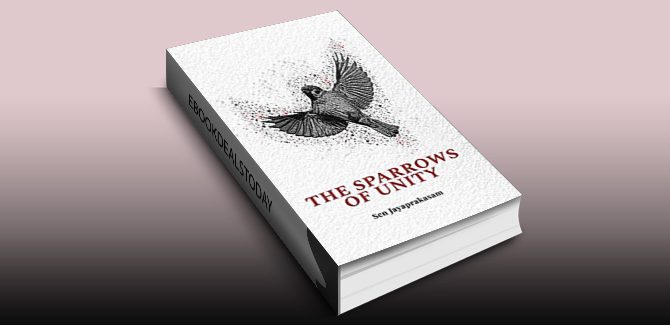 Realtime Price: £1.99
"Your entire life has been a lie…"
Homophobic hate crimes. Racist attacks. Britain is spiralling out of control. But when loner Lucy Taylor comes face to face with an imprisoned killer, a devastating truth is revealed.
Nothing is as it seems
Alongside three other sixth-form students, Lucy stumbles upon a conspiracy that extends into the very heart of British society, and a terrorist organisation bent on seizing control.
Nobody can be trusted
Now, their only chance to save humanity lies in unravelling the secrets hidden within the enigmatic Sparrow's Path. But will it lead them to salvation, or straight into the claws of an unimaginable terror?
Warning: age rating 15+ not suitable for younger readers.
This book was written in support of the National Literacy Trust; a charity dedicated to improving literacy rates in children and young people across the country. As such, 30% of profits this book makes will be donated to the charity. To find out more about ways to get involved, please visit www.literacytrust.org.uk/support-us
Genre: Crime Fiction, Thriller & Suspense

The Sparrows of Unity: A gritty thriller for a modern world by Sen Jayaprakasam
Amazon UK