No Comments
The Good Neighbor by Judith Hudson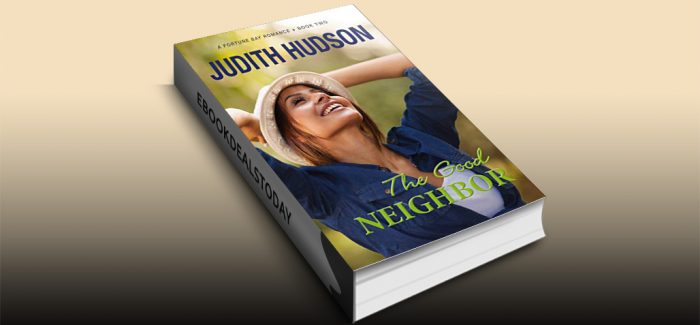 Realtime Price: £1.99
Everything changed for Frankie when Sean moved in next door.
Frankie Alvarez can't decide if Sean Murphy is the man of her dreams or her worst nightmare.
A self-sufficient high school teacher, Frankie has a nice bungalow on the lake and loves the laid-back lifestyle of this west coast logging town, away from the pressures of her demanding father and her her upper-class Eastern life. And if she doesn't find someone special to share it with, well, she's all right with that.
But her quiet life changes overnight when Sean Murphy moves into the cabin next door. He's just the kind of man her father wanted her to marry, but if Frankie were looking for a husband – which she is not – it wouldn't be this successful young exec.
Although Frankie tries to keep her distance, it's hard when they've been thrown together as Maid-of-Honour and Best Man at Sean's brother Jake's wedding. Sean is so darn charming, and she soon finds out he cooks like a dream, and well, she feels her resolve slipping away.
But Sean has a painful secret of his own – a baby he gave up when he was a teen, and the guilt he's been running from ever since. That's why when he discovers Frankie's feud with her father, he can't help stepping in. After all, he'd give anything to know where his own daughter is.
Enjoy semi-sweet small-town romance.
Welcome to Fortune Bay.
Genre: Contemporary Romance, Women's Fiction

The Good Neighbor: A Small Town Romance (The Fortune Bay Series Book 2) by Judith Hudson
Amazon UK